Beginner Kickboxing Classes Enrolling In December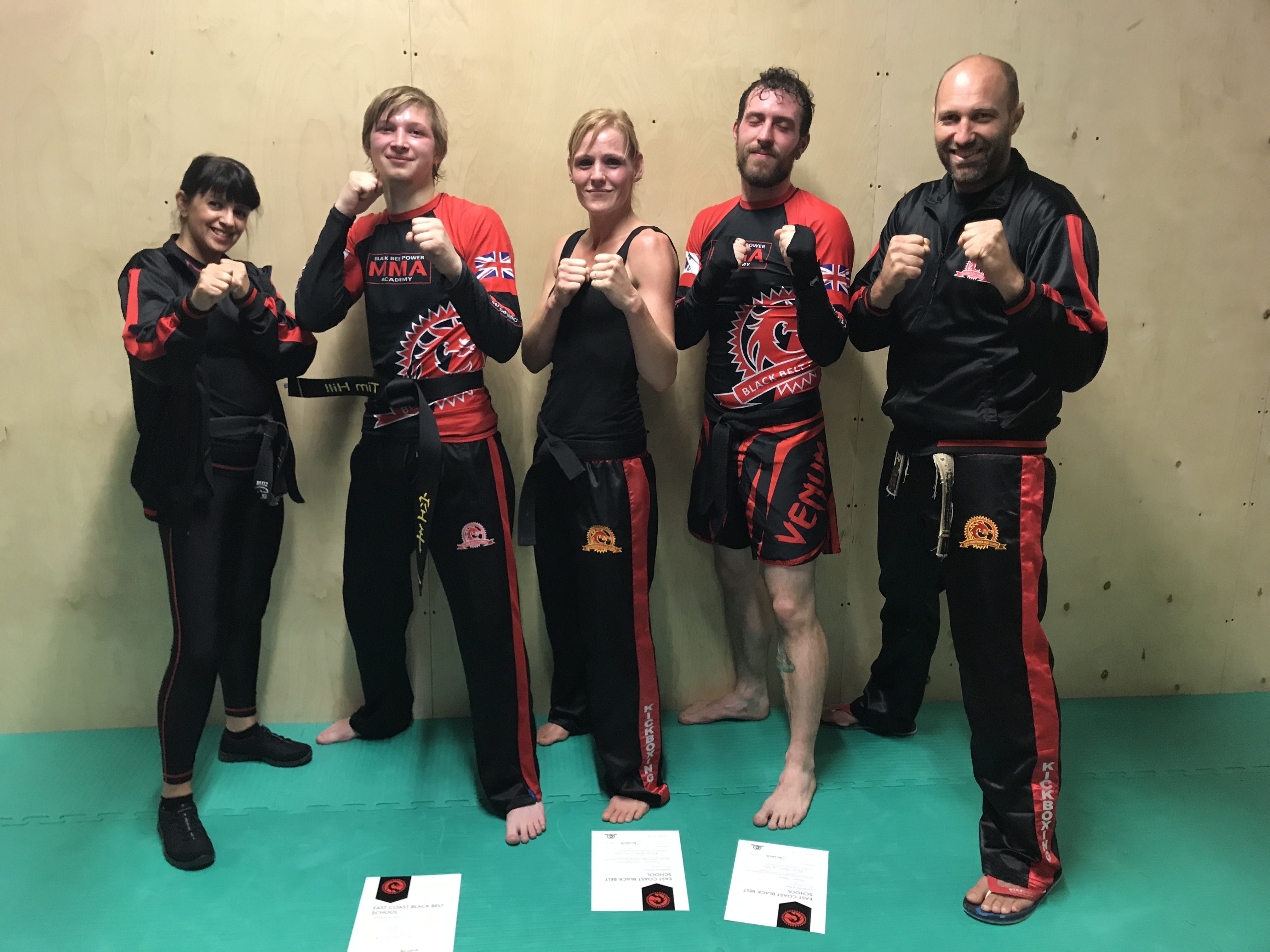 Want to learn how to protect yourself as you get into incredible shape?
Skip the gym and hit on one of East Coast Black Belt School's exhilarating Kickboxing workouts. Our Kickboxing classes will give you it all! Beginning with an incredible cardio workout that will jumpstart your metabolism and burn up to 800 calories per class all while you're developing bodyguard grade self-defence skills and effective Kickboxing techniques that will keep you safe in any situation!
TRANSFORM YOURSELF TODAY WITH KICKBOXING CLASSES
Kickboxing is a modern martial art that combines kicks from karate and punches from boxing to create a effective and intense fitness and martial art programme that will get you in shape and teach you effective kickboxing techniques.

Kickboxing is a sport that has soared in popularity with males and females because unlike run of the mil exercise and gym treadmills, the East Coast Black Belt Kickboxing program is an intense, calorie-burning workout that builds inner strength, confidence, fitness levels and flexibility.
You'll learn powerhouse punches and bone-cracking kicks and will be amazed at how quickly you'll notice positive changes in all aspect of your life. You'll reap dozens of rewards that will keep you coming back for more. Here's just a glimpse of what you can expect:
Feel better than you ever have thanks to dramatic improvements to your cardio fitness
Excess fat will disappear and managing your weight will be effortless
After just a few classes, you'll be more fit, firm and flexible than ever before
Learn self-defence skills that will send would-be attackers fleeing
Increase your ability to concentrate and focus
Watch daily stress levels plummet
GET FIT AND GO HOME SAFE!
To learn more just complete the short, no-obligation contact form on the side of this page. When you do, we'll give you everything you need to take advantage of this exciting Kickboxing class.